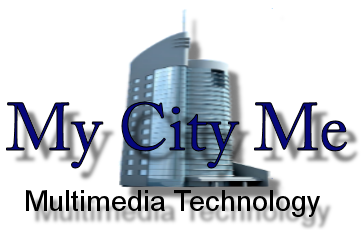 Terms & Policies 
Please Read The Following
My City Me Social Monthly Services. The pricing is applicable to My City Me Services varies by different services. 
Our Services Are As Is. Some of My City Me Services are non-refundable or refundable at 50% within 24 hours of completed work determine by error.
Design Service Fees:
Design & Development fees are 50% refundable within 24 hours of completed work determine by error. Startup fees are non-refundable and always 50% of the design fee price.

Monthly Subscription Fee:
For additional fees, You may choose My City Me Services or services provided by third parties designed to help enhance your services. The Third Party Services will be subject to the Third Party Terms and will be billed by the Third Party or accepted thru My City Me.
The total cost of your My City Me Service is (the "Total Fee") that may be billed by My City Me is the sum of 
(1) the Monthly Subscription Fee, 
(2) the Successful Transaction Fee, and any specialty of My City Me Services You choose.
 
The Monthly Subscription Fee and Successful Transaction Fee are automatically charged to Your credit card on your My City Me registration account. For information on fees for specialty Services, please contact customer support. My City Me will provide You with a fee statement via email on the day your credit card is charged. Refusal to pay or rejection of any such fees is ground for immediate account suspension and/or Termination.
         We Accept


 
                                                                                                                         
Listing Rules:
All Listings must be accurate and not misleading, and you may not use the Service in a fraudulent manner or to engage in any fraudulent activity or purpose or to impersonate any person or entity. 
You may list an item in only one Listing at a time per network, and in the most appropriate category. 
All real estate Listings must comply with the Federal Fair Housing Act, which makes it illegal to advertise "any preference, limitation, or discrimination because of race, color, religion, sex, handicap, familial status, or national origin, or intention to make any such preference, limitation, or discrimination." Your state or local jurisdiction may impose additional requirements, and your Listings must comply with those requirements as well. 
You may not list any item for sale, lease or rent that is not in your possession or that you do not have the right to sell lease or rent at the time the item is listed. 
You may not post any material that contains or links to any viruses, worms, Trojan horses, corrupted data or other harmful, disruptive or destructive files or programs. 
You may not post in your Listings any content that is infringing, obscene, offensive, harassing, hateful, inflammatory, abusive, defamatory, harmful, fraudulent, or invasive or privacy or publicity rights or otherwise violates these Guidelines or the Terms of Use. 
You may not promote, encourage or solicit illegal activity of any kind. 
You may not offer, list, sell or lease any items that are designated in these Guidelines as Prohibited Items or that would violate these Guidelines in any manner.
All Listings and all transactions entered into through the Service must comply with all applicable laws, rules, regulations and restrictions, and you may not offer, list, sell, lease, solicit, request or provide anything through the Service in a jurisdiction where such action would violate any law, rule, regulation or restriction. The parties to a transaction are solely responsible for researching and determining the scope of the applicable law to determine whether a listing or transaction complies with applicable law.
 
Prohibited Items:
Without limiting any of the restrictions contained elsewhere in these Guidelines or the Terms of Use, the following items may not be sold, leased, rented, provided or otherwise transacted through My City Me
Firearms, ammunition and other weapons and related accessories (including martial arts weapons) 
Fireworks or any destructive devices or explosives 
Child pornography or obscenity 
Illegal drugs and drug paraphernalia 
Prescription or nonprescription drugs and medical devices 
Alcohol or tobacco products 
Goods made from protected animals/plants 
Restricted or regulated plants and insects 
Pesticides or hazardous substances 
Illegal, stolen or counterfeit goods or knock-offs of brand name products 
Blood, bodily fluids and body parts 
False identification cards and police items 
Hacking and illegal surveillance equipment and descrambling equipment 
Burglary tools 
Counterfeit stamps, currency and coins 
Material that infringes the rights of a third party, including copyrights, trademarks, patents, rights of publicity and rights or privacy (including warez and bootleg copies) 
Airline tickets that restrict transfer 
Lottery or raffle tickets, sweepstakes or content entries or gambling related items or devices 
Used or rebuilt batteries 
Bulk email or mailing lists that contain names, addresses, phone numbers, or other personal identifying information 
Hazardous goods 
Stocks, bonds, securities 
Sexual services or sexually explicit materials 
Event tickets if sale, pricing or manner of sale violates state and local regulations 
Any item that violates US export laws to sell to the intended seller, including items subject to US embargoes 
Items that are associated with hate groups such as Nazis or Ku Klux Klan 
Items subject to a recall or for which resale is prohibited

General Rules and Guidelines:
The parties to a My City Me transaction are solely responsible for all interactions with each other, for arranging for payment, customer service and the exchange and fulfillment of the goods or services purchased, and for the results of the transaction and for all applicable taxes. My City Me is not responsible for any failure to pay any amounts due, or to deliver any merchandise or services as promised or for any other aspect of the transaction. 
You should be aware that Listings are intended to be public, and regardless of any privacy settings you select, Listings that you post on My City Me and questions or comments you post in connection with the Services may in some cases become publicly available on the My City Me Site. For example, (i) questions that you send regarding a Listing, may be posted by the person who initiated the Listing in connection with such Listing, (ii) your Listings may be visible to all My City Me users. 
Parties to a transaction should exercise caution in providing contact information or personal information to the other party and in making personal contact with the other party. My City Me is not responsible for the actions of any of its users, and this Service is provided AS IS AND AT YOUR OWN RISK. 
Both parties to a transaction are responsible for determining if the transaction is illegal or otherwise does not fully comply with applicable law.  
The Service may not be used to solicit or obtain user passwords. 
You must own or otherwise have the right to use all photographs used in any Listings, and such photographs must accurately represent the item involved in your transaction. 
You may not use My City Me to send spam or other unsolicited commercial emails of any kind or send spam to any user you locate through the Service. 
You may not use the My City Me Site or the Service to solicit My City Me users to post ads on other sites 
You may not use information that a specific user navigated from the My City Me Site to your web site or any personally-identifiable information regarding any user of the My City Me Site to target communications specifically to users of the My City Me Site without My City Me prior written consent. 
My City Me reserves the rights to immediately and without notice terminate any Listings or your use of My City Me or My City Me Networks, for any reason, or no reason, at its sole discretion, including without limitation if you violate these Guidelines or the Terms of Use. 
If you believe a Listing violates these Guidelines or the Terms of Use, you may report the violation to My City Me by email customersupport@mycityme.com. It is a violation of these Guidelines to intentionally misreport a Listing as violating these Guidelines or the Terms of Use.

(Policy Statement): 
By accessing and utilizing this site, you agree to be bound by the following terms and conditions, so please carefully read this section before proceeding. If you do NOT agree with these terms, please do not use this web site.

Copyright and Proprietary Rights Information:
This site may contain technical inaccuracies or typographical errors or omissions. mycityme.com reserves the right to make changes, corrections and/or improvements to the site, at any time without notice. If you copy any material from this site, that copy must be exclusively for your personal non-commercial use and that copy must retain copyright, trademark and other ownership notices contained in the material. Any other activity or use of this site that is a violation of United States intellectual property laws including but not limited to copying other than on an isolated basis for personal use; modifying the content; and publishing, transmitting, creating derivative works from, transferring, selling or displaying the content of the site, is prohibited.

Personal and Non commercial Use Limitation:
This site is for your personal, commercial use. With the exception of the foregoing limited authorization, no license or right in any copyright of My City Me or any other party is granted or conferred to you.

Disclaimer of Warranties and Liability:
The site is provided on an "as is" basis without warranties of any kind, either express or implied, including but not limited to warranties of title or implied warranties of merchantability, fitness for a particular purpose, or non-infringement, other than those warranties which are imposed by and incapable of exclusion, restriction or modification under the laws applicable to this agreement. YOUR USE OF THIS SITE IS AT YOUR OWN RISK. THE MATERIALS IN THIS SITE ARE PROVIDED "AS IS" AND WITHOUT WARRANTIES OF ANY KIND EITHER EXPRESS OR IMPLIED. My City Me DOES NOT WARRANT OR REPRESENT THAT THE INFORMATION IS ACCURATE OR RELIABLE OR THAT THE SITE WILL BE FREE OF ERRORS OR VIRUSES. IN NO EVENT SHALL My City Me COMPANY, ITS AGENTS, REPRESENTATIVES OR LICENSORS be liable for any LOSS OR INJURY OR ANY damages, either direct, indirect, punitive, special, incidental, consequential or otherwise, resulting from, or in any way connected to, the use of this site OR ANY mycityme.com, mycityme.net PAGE information, in each case regardless of whether such damages are based on contract, tort, strict liability, or those other theories of liability. Some jurisdictions do not allow the exclusion of implied warranties or consequential or incidental damages, so portions of the above-referenced exclusions may not directly apply to you. YOU HEREBY WAIVE ANY AND ALL CLAIMS AGAINST My City Me, ITS AGENTS, REPRESENTATIVES AND LICENSORS ARISING OUT OF YOUR USE OF THE SITE. 
 
Links:
The information accessed through the links on this site are copyrighted in the names of their respective owners and may not be republished without the permission from the entity holding the copyright. 

Trademarks and Patents:
This site contains and references products, processes or other proprietary rights of My City Me and/or other parties. Any reproduction or use of any of the contents of this site without the express written consent of My City Me is prohibited.

Linked Web Sites: 
My City Me are not responsible for the content of any linked web sites. Your linking to such web sites is at your sole risk. We cannot be held responsible for the information, products, or services obtained on such other sites and will not be liable for any damages arising from your access to such sites. Any links to other sites are provided merely for the convenience of the users to this Site and the inclusion of these links does not imply an endorsement of the linked sites or the content therein. In addition, My City Me reserves the right, at any time, for any reason not prohibited by law, to deny permission to anyone to link a web site to the Site.

Governing Law:
Any disputes arising out of or related to the site shall be governed by and construed and enforced in accordance with, the laws of the State applicable to contracts entered into and to be performed entirely within the State of Company is held.

No Unlawful or Prohibited Use
As a condition of your use of the site, you warrant to My City Me that you will not use the Site for a purpose that is unlawful or prohibited by these terms, conditions, and notices.
 
Submission Guidelines:
By submitting your work, you agree to grant My City Me the nonexclusive right to publish your work via the World Wide Web site mycityme.com. All other rights to the work belong to you. You guarantee that this work is your own and that you have the right to grant us the use of it. We will acknowledge that you are the owner of the material and will make no major changes in text or title without your written permission. However, My City Me reserves the right to categorize, edit and refuse material that we deemed to be inappropriate, objectionable or offensive. You may withdraw permission to publish at any time by giving written notice to our Webmaster, via US mail or e-mail at customersupport@mycityme.com. Your work will be removed from our site within approximately one week of receipt of such notice. All information displayed, transmitted or carried on this web site including, but not limited to, directories, guides, news articles, opinions, reviews, text, photographs, images, illustrations, audio clips, video clips, trademarks, service marks and the like (collectively, the "Content") is protected by copyright and other intellectual property laws. 
 
By submitting your work, you also agree to: 
Indemnify, defend and hold My City Me and all of its affiliates harmless from any claims (including, but not limited to, claims for defamation, trade disparagement, privacy and intellectual property infringement) and damages (including attorneys' fees) arising from any submissions by you. By submitting your work you understand that My City Me contains facts, views, opinions, statements and recommendations of third party individuals and organizations. Users agree not to use the site for sale, trade or other commercial purposes. Users may not use language that is threatening, abusive, vulgar, discourteous or criminal. Users also may not post or transmit information or materials that would violate rights of any third party or which contains a virus or other harmful component. My City Me  reserves the right to remove or edit messages or material submitted by users. Contributions made to certain sections of web site may be edited and published in a research paper or book. This agreement is effective until terminated by either party. You may terminate this agreement at any time by discontinuing your use of the site and destroying all materials obtained from it.

PRODUCT PURCHASES & RISK OF LOSS
All items purchased from My City Me are made pursuant to a shipment contract with a third party company. This means that the risk of loss and title for such items pass to you upon our delivery to the carrier.

PRODUCT DESCRIPTIONS
My City Me and its affiliates attempt to be as accurate as possible. However, My City Me does not warrant that product descriptions is accurate, complete, reliable, current, or error-free. 

OTHER BUSINESSES
My City Me does not assume any responsibility or liability for the actions, products, and content of other company's claims regarding their Products or Services. You should carefully review their policy and privacy statements and other conditions of use.   

DISPUTES
Any dispute relating in any way to your visit to My City Me or to products you purchase through My City Me should be submitted to My City Me in writing or by email. Every reasonable effort will be made to settle any dispute.

Disclaimer & Posting Rules 
By participating (reading, writing, or merely browsing) on My City Me, you're agreeing to abide by the Terms of Use below. These rules and guidelines are here to protect you (and others) and to ensure that My City Me is safe and fun for everybody. By agreeing to these terms, you're taking responsibility for your own actions. 

Acceptance of Terms Of Use
My City Me is provided free of charge to you by under these Terms of Use. Many portions of My City Me are open for anyone to view, read, or download. There are, however, some areas where a free membership is required for entrance. You are responsible for your own actions, words, and statements while you are connected to My City Me. By logging in to My City Me as a member, completing the registration process, or selecting the "login" option, you are indicating your agreement to be bound by the terms of use and these terms may be modified periodically. My City Me is not the publisher or author for any of the works posted by the Contributing Editors or members. My City Me does not screen any work for content; however, there is an editorial staff that reads the articles and edits them for grammatical errors. Questionable content may be brought up with the Contributing Editor and he/she may be asked to change the content so that it may not offend any of the readers. My City Me cannot guarantee security, but reasonable steps are taken in an effort to maintain security on the system. If you feel security has been breached, please bring up your concerns with a My City Me staff member.

If My City Me suspects that an account may be in use by someone who is not authorized by the account holder, My City Me may temporarily disable that account. If such a case arises, the member will be contacted as soon as possible. My City Me reserves the right to refuse service to anyone and to cancel an account at any time. You are legally and ethically responsible for your work - writings, files, pictures, or any other work - that you post or transmit using any of My City Me services including, but not limited to: email, conferencing, or any other service that allows interaction or dissemination of information. In posting works on My City Me, you are responsible for honoring the rights of others, including intellectual-property rights (copyright, patent, and trademark), the right to privacy, the right not to be libeled or slandered. For example, if you wish to post a copyrighted work on My City Me, you are responsible for obtaining the copyright holder's permission first. In posting a work via any service offered by My City Me, you authorize other members (who have access to that service) to make personal and customary use of the work, including creating links to your work or reposting it among conference areas to which the author has access, but not otherwise to reproduce or disseminate it unless permission has been given. You also give permission to My City Me to copy your works as part of the normal backup process, and to conference hosts to archive topics containing your works.

My City Me becomes the owner of all electronic data via posted articles, discussions, etc. and does not allow reproduction of this work unless specifically granted to an individual or organization for a one time use, and My City Me is cited as the owner. You alone are responsible for the content of your messages, and the consequences of any such messages. My City Me reserves the right to terminate your registration if you are violating any of the following guidelines. Any use by you of any other subscriber's information, personal or otherwise, for any commercial purpose or to obtain direct financial gain (e.g. mass marketing) is prohibited. Any such use shall be deemed to be a violation of these Terms of Use. 

My City Me is to be used by you for your personal use only. Commercial uses of My City Me are strictly prohibited unless prior written consent from My City Me has been granted. You agree that you will not use any service of My City Me for chain letters, junk mail, "spamming", solicitations (commercial or non-commercial) or bulk communications of any kind including but not limited to distribution lists to any person who has not given specific permission to be included in such a list. The only exception to this is the My City Me Classifieds section (if available). You further agree not to use My City Me to send or post on message boards, any message(s) or material that is unlawful, harassing, libelous, defamatory, abusive, threatening, harmful, vulgar, obscene, profane, sexually oriented, threatening, racially offensive, inaccurate, or otherwise objectionable material of any kind or nature or that encourages conduct that could constitute a criminal offense, give rise to civil liability or otherwise violate any applicable local, state, national or international law or regulation, or encourage the use of controlled substances. My City Me reserves the right to delete any such material from My City Me. You agree not to impersonate any other person or entity, whether actual or fictitious, including impersonating an employee of My City Me. You further agree not to use an inappropriate user name of any kind. If you do happen to choose an alias that a person, group, or organization deems inappropriate, you will be asked to consider changing it. If you feel that it has no inappropriate connotations, then a My City Me staff member will review both parties' cases and make a judgment. You agree not to post or use My City Me to distribute or send any illegal material of any kind, including but not limited to, illegal material in the form of text, graphics, video, programs or audio. Posting content or participating in any form of discussion with the intention to commit any illegal activity is strictly prohibited.

By submitting content to any "public area" of My City Me, including, but not limited to: message boards, forums, contests and chat rooms, you grant My City Me and its affiliates the royalty-free, perpetual, irrevocable, and non-exclusive right (including any moral rights) and license to use, reproduce, modify, adapt, publish, translate, create derivative works from, distribute, communicate to the public, perform and display the content (in whole or in part) worldwide and/or to incorporate it in other works in any form, media, or technology now known or later developed. You also warrant that the holder of any Rights, including moral rights in such content, has completely and effectively waived all such rights and validly and irrevocably granted to you the right to grant the license stated above. You also permit any subscriber to access, display, view, store and reproduce such content for personal use. Subject to the foregoing, the owner of such content placed on My City Me retains any and all rights that may exist in such content. My City Me is not responsible for any material and/or data obtained through downloading or other means, which may be responsible for any damage to your computer system, data, or any personal objects.

My City Me cannot and does not guarantee the accuracy or completeness of any information provided on the site by My City Me staff, Contributing Editors, or members. No individual staff member, Contributing Editor, or member can be held responsible for information provided which may be the direct or indirect cause of loss or damage to any personal property, data, or results in mental or physical harm. My City Me is not responsible for the content or links to the content of the Internet, World Wide Web, or any other service that is outside of the My City Me  web site. My City Me takes no responsibility for the quality, suitability, functionality, or legality of any site which may be linked to or from My City Me.

My City Me permits members to post classified ads and take no responsibility in the accuracy of the content or suitability of these. My City Me encourages members to engage one another in debates, but does not condone personal attacks on members. Ideas can be disputed or challenged, but attacks on a personal level are unacceptable and if they are brought to the attention of the staff, will be dealt with accordingly. Ideas can be attacked, but individuals cannot. In the event that My City Me determines that you have breached any portion of these Terms of Use, or have otherwise demonstrated conduct inappropriate for the community of My City Me. My City Me reserves the right to: (i) warn you via email that you have violated these Terms of Use; (ii) delete any content provided by you or your agent(s); (iii) delete all content provided by you to My City Me; (iv) revoke your membership to My City Me and/or any other future My City

Please Read The Following
This website, together with a network of related content and social networking websites (each, a Site, and collectively, the Company Sites), is owned and operated by My City Me. This Privacy Policy describes the type of information we may collect from you and how we may use and share that information. This Privacy Policy also explains the choices you can make about the ways this information is used by us.
Please read this Privacy Policy carefully. In addition, please review the company policies, which governs your use of our company sites. By accessing and using any of the Company Sites (including, without limitation, any social networking features, communities or other interactive content offered on the sites), you agree to accept the terms of this Privacy Policy and the Terms of Use provided on the Site. If you do not agree with these terms, please do not use the Site. Please note that certain features or services discussed in this Privacy Policy may not be offered on the Company Sites at any particular time.

APPLICABILITY AND USER RESTRICTIONS Unless specifically stated otherwise, this Privacy Policy applies to information collected on the Company Sites, which also may be governed by separate or additional policies and does not apply to information about you collected by our affiliated providers, third party web sites (e.g., ad serving and tracking services) or offerings linked to or otherwise accessible from the Company Sites. The information collected or received by such affiliated providers and third parties is subject to their own respective privacy policies, which we encourage you to review. We are not responsible for compliance with other websites? privacy policies or practices.

INFORMATION WE COLLECT AND HOW WE USE IT Whether you are a Company Site visitor or a registered member, we take certain steps to protect your information. Collection of information is usually grouped into two categories: Personal Information, which is information identifiable to a specific member (further defined below), and aggregate information, which is general demographic information that does not identify any individual member. We may use or disclose aggregate information for any purpose.

User Content Please note that whenever you publicly disclose information about yourself online (e.g., through email, in forums, message boards, chat areas, or similar web pages), such information can be collected and used by people that you do not know. Posting personal information in public places may result in unsolicited communications, including unwanted email messages. Always be smart about the information you provide online. We bear no responsibility for any action or policies of any third parties who collect any information you may disclose on the Company Sites.

Personal Information As used in this Privacy Policy, Personal Information means information collected online about an individual, such as a first and last name, a physical street address, an e-mail address, a telephone number, a social security number, or any other information that permits the physical or online contacting of a specific individual. You can browse the Company Sites without telling us who you are or revealing any Personal Information about yourself. However, there are certain features and services (including social networking) that may not be available for your use without providing Personal Information. If you choose to provide us with Personal Information, you consent to the transfer and storage of that information on our servers.

Registration Certain features and services of the Company Sites may require you to first complete a registration form and create a user name and password. During registration you are required to provide certain Personal Information. We may use this information to contact you about the services on our Site in which you have expressed interest. In addition to Personal Information collected for registration purposes, we may collect and store the following: (a) your responses to the offerings and advertisements presented on the Sites; (b) information about the Sites? services or features that you use, and how frequently you use them; (c) commercial transaction-related information (such as credit card or other preferred means of payment, billing or shipping information, or a history of products purchased through the Company Sites); (d) your responses to or entries for surveys, sweepstakes, and contests and requests for services, products, newsletters or information; (e) customer service information about you as a user of a Company Site, including any suggestions you submit to us for review; (f) community discussions, chats, dispute resolution, correspondence through our Sites, and correspondence sent to us; (g) information from other companies, such as demographic and traffic data; and (h) other information from your interaction with our Sites, services, content and advertising, including computer and connection information, statistics on page views, traffic to and from the sites, ad data, IP address and standard web log information.
Cookies To enhance your experience with Company Sites, we may use "cookies." Cookies are small data files that we place in your computer's browser when you visit the Company Sites. We may use cookies for a number of purposes, such as tracking usage patterns, measuring the effectiveness of advertising, to help serve advertisements, limiting multiple responses and registrations, facilitating your ability to navigate the Company Sites, and as part of a verification or screening process. Cookies automatically identify your web browser whenever you visit the Company Sites, help us determine which areas are popular and further personalize your experience on the Company Sites. If you do not wish to allow for use of cookies, you can generally opt-out of providing this information by setting your browser to reject cookies. However, please be aware that some areas of the Company Sites may not provide you with an acceptable user experience if you have disabled the use of cookies.
IP Address and Log Files Upon visiting the Company Sites, we may collect and store your browser type and IP address to help diagnose problems with our server, to administer the Company Sites, to help identify and analyze user trends, to customize content and advertisements offered to you, and to gather broad demographic information for aggregate use. Third Party Content When you are visiting the Company Sites, certain content may be served directly by third parties. This third party content may use cookies, web beacons, Javascript or other technologies. We do not have access to or control the use of such technology by third parties, including the information they collect or how they use such information.

Online Shopping Services Company Sites may offer shopping services either directly or through a retailer that operates a service under contract with us. If a Site offers shopping or other commercial services, the customer order form will ask you to give us certain Personal Information. We will use the financial information that you provide only to bill you for products and services that you request. By giving the Site your credit card and related Personal Information, you are authorizing us to give that information to the merchant and credit card company to confirm and fulfill your order. We will use contact information from the order form to fulfill your orders. We may also use your contact information for customer service purposes. We will not otherwise use or distribute your financial information without your prior approval.

Other Third Parties Our employees, agents and contractors must have a need-to-know business reason to obtain access to your Personal Information. We may share your Personal Information with those who help us manage or provide content or other services for the Company Sites (e.g., forum administration, order fulfillment, statistical analyses, data processing), or with outside contractors, agents or sponsors who help us with the administration, judging and prize fulfillment aspects of contests, promotions and sweepstakes. Such outside contractors, agents or sponsors may temporarily store some information on their servers, but they may only use your Personal Information to provide the Company Sites with a specific service and not for any other purpose. We may also provide your Personal Information to a third party where you have chosen to receive certain information and have been notified that the fulfillment of such a request requires sharing your Personal Information. We also may share your Personal Information with any affiliated companies and partners if we have a business reason to do so.

Legal Compliance We may access or disclose your Personal Information without your consent in order to: (i) protect or defend our legal rights or property, including those of our affiliated companies or their employees, agents and contractors (including enforcement of our agreements); (ii) protect the safety and security of other users of the Company Sites or members of the public, including responding to claims that a listing or other content violates the rights of others, or protect anyone's rights, property, or safety; (iii) protect against fraud or for risk management purposes; or (iv) comply with the law or legal process. In addition, if any Company Site is sold to or merges with another company not owned by or affiliated with Company, we may transfer your Personal Information to any acquiring or merging party as part of that transaction.

Access to Personal Information You have the opportunity to correct, update or remove Personal Information you have provided to us at any time. Upon entering any Company Site, you may sign in using your previously issued login name and password. After signing in, click on "Account Settings" and you will have the option of either modifying or deleting your member profile settings. If you have forgotten your login name or password, click the "Forgot your password?" link, and following verification, your login name and/or password will be sent to your email address.
Activity Associated with Your Member Name Your member name is displayed to other members throughout the Company Sites and depending on your activity on any Sites, may also be available to the public. All of your activity on our Sites is traceable to your member name. Therefore, if you associate your name with your member name, the people to whom you have revealed your name will be able to personally identify your Company Site activities.

SECURITY OF YOUR PERSONAL INFORMATION The Company employs reasonable security measures consistent with standard industry practice to secure information collected through the Company Sites. We also use internal protections to limit access to your Personal Information to only those people who need the information to perform a specific request. However, we cannot guarantee that your Personal Information will never be disclosed in a manner inconsistent with this Privacy Policy (e.g., as a result of unauthorized or otherwise unlawful third party access), and you transmit such information to us at your own risk.

Account Protection Your member profile is password-protected so that you and only you have access to this information. Please use a unique combination of numbers, letters and special characters and do not disclose your Company Site password to anyone for greater protection. If you share your computer with other people, or us a publicly accessible computer, sign out of your account and close your browser window when you are done. If you do share your password or your Personal Information with others, remember that you are responsible for all actions taken under your member profile. If you lose control of your password, you may lose substantial control over your Personal Information and may be subject to legally binding actions taken on your behalf. If your password has been compromised for any reason, we encourage you to change it immediately or notify us to change your password on your behalf.

CHANGES TO THIS PRIVACY POLICY We reserve the right to change our Privacy Policy and our Company Policy of Use at any time. If we make changes, we will post them and will indicate at the top of this page the policy's new effective date. If we make material changes to this policy, we will notify you here, by email, or through notice on this Sites home page. We encourage you to refer to visit this Privacy Policy frequently to stay informed regarding our current privacy practices. Unless stated otherwise, our current Privacy Policy applies to all information that we have about you and your activity on our Company Sites. As the owner of this Site, the Company retains all ownership rights to the information collected at this Site. In the event the Company goes through a business transition, such as a merger, acquisition by another company, or sale of all or a portion of its assets, your Personal Information will likely be among the assets transferred.

CONTACTING US If you have any additional questions or concerns about this Privacy Policy, please feel free to contact us any time by email at customersupport@mycityme.com
Tips for Parents If your teenager has just recently started using the internet we encourage you to talk to them about their online experience. You can use these guidelines to start the conversation with your teenager. Please review the Terms of Use with your teenager to ensure that you both understand the rules to which our members (and by extension, you as the parent of a teen under 18 years of age) are subject.

Not everyone on the site should be trusted. Community based internet sites are just like neighborhoods except that they are online - make sure your teens take caution in interacting with members and non members. Suggest they talk to you if they want to meet an online friend in person, and if you think it's safe, make sure that any planned meeting occurs in public with friends or a trusted adult present. Talk to your teens about the dangers of giving personal information to strangers. Although we are a community based site and we make every effort to remove inappropriate members your teens should understand the dangers of giving out personal information to strangers. This is a free site that anyone can access and personal info should not be given to strangers. Don't let your teens give personal information to strangers online!

Consider Utilizing Parental Control Software Software is available that allows parents to add controls that block certain websites. The software can also filter content so that parents can prevent children from viewing information that they do not think is appropriate. Many of these options are available to you for free. If you perform an online search using "parental control software you will see your options.

Tips for Teens Our site is a fun and cool place for you to meet new people and express yourself. Before you get started we recommend that you read the following guidelines that are designed to help you have fun and be safe while on our site.

Think before you submit! This is a pubic environment and anyone will be able to see what you add to your personal page. Do you want your friends, your teachers, your parents or potential employers to see what you have written and uploaded? Think about this before you add anything.

Tips for Daters Although most of our members are serious about dating and committing to serious relationships, there may be some people who join the site for other reasons. We put together this guide to give you tips on how to protect yourself so that your online dating experience can be enjoyable and safe.
Use your common sense and trust your instinct. Meeting members online for the first time is just like meeting a stranger in a club or bar. Think about what you would do or tell someone about yourself when you first meet them. Use the same guidelines and the same common sense when you first meet someone on the internet. Take care in giving out your real name, your address or phone number. Be cautious about how much information you share when you meet someone new. Why not start by sending a note, an IM or an email from a third-party email address such as Yahoo or Hotmail. This will allow you to take time to get to know the person and will help you determine if they are trustworthy. Trust yourself. If it seems too good to be true it probably is. Although we have great and wonderful members you should be wary of those who may be making up grand stories to trick you into believing they are someone they are not.
The following Terms of Service apply to your use of this Network. You are solely responsible for your conduct and your content on the Network and compliance with these terms. By registering with us or using or browsing this Network, you acknowledge that you have read, understood, and agree to be bound by these terms. This Network is not directed to anyone younger than 16 and is offered only to users 16 years of age or older. Any person who provides their personal information through this Network represents that they are 16 years of age or older.
You agree that you will not post, email or make available any content or use this Network:
In a manner that infringes, violates or misappropriates any third party's intellectual property rights or other proprietary rights or contractual rights;
in a manner that contains software viruses or any other computer code, files or programs designed to interrupt, destroy or limit the functionality of any computer software or hardware or telecommunications equipment;
to engage in spamming, "chain letters," "pyramid schemes", advertisement of illegal or controlled products or services, or other advertising or marketing activities that violate these Terms of Service, any applicable laws, regulations or generally-accepted advertising industry guidelines;
in a manner that is misleading, deceptive or fraudulent or otherwise illegal or promotes illegal activities, including engaging in phishing or otherwise obtaining financial or other personal information in a misleading manner or for fraudulent or misleading purposes;
in a manner that is libelous or defamatory, or in a way that is otherwise threatening, abusive, violent, harassing, malicious or harmful to any person or entity, or invasive of another's privacy;
in a manner that is harmful to minors in any way;
in a manner that is hateful or discriminatory based on race, color, sex, religion, nationality, ethnic or national origin, marital status, disability, sexual orientation or age or is otherwise objectionable;
to impersonate any other person, or falsely state or otherwise misrepresent your affiliation with any person or entity, or to obtain access to this Network without authorization;
to interfere or attempt to interfere with the proper working of this Network or prevent others from using this Network, or in a manner that disrupts the normal flow of dialogue with an excessive number of messages (flooding attack) to this Network, or that otherwise negatively affects other persons' ability to use this Network;
to use any manual or automated means, including agents, robots, scripts, or spiders, to access or manage any user's account or to monitor or copy this Network or the content contained therein;
to facilitate the unlawful distribution of copyrighted content;
in a manner that includes personal or identifying information about another person without that person's explicit consent;
in a manner that employs misleading email or IP addresses, or forged headers or otherwise manipulated identifiers in order to disguise the origin of content transmitted through this Network or to users; and
in a manner that constitutes or contains any form of advertising or solicitation if emailed to users who have requested not to be contacted about other services, products or commercial interests.

Additionally, you agree not to:

"Stalk" or otherwise harass anyone;
Collect, use or disclose data, including personal information, about other users without their consent or for unlawful purposes or in violation of applicable law or regulations;
Request, solicit or otherwise obtain access to usernames, passwords or other authentication credentials from any member of this Network or to proxy authentication credentials for any member of this Network for the purposes of automating logins to this Network;
Post any content containing child pornography to this Network;
Post any content that depicts or contains rape, extreme violence, murder, bestiality, incest, or other similar content;
Post any content that constitutes pornography, contains nudity, or is adult in nature.
Use automated means, including spiders, robots, crawlers, data mining tools, or the like to download data from this Network - except for Internet search engines (e.g. Google) and non-commercial public archives (e.g. archive.org) that comply with our robots.txt file, or "well-behaved" web services/RSS/Atom clients. We reserve the right to define what we mean by "well-behaved";
Post irrelevant content, repeatedly post the same or similar content or otherwise impose an unreasonable or disproportionately large load on the Network's infrastructure;
Attempt to gain unauthorized access to our computer systems or engage in any activity that disrupts, diminishes the quality of, interferes with the performance of, or impairs the functionality of, this Network;
Use this Network as a generic file hosting service;
Take any action that may undermine the feedback or ratings systems (such as displaying, importing or exporting feedback information off of this Network or for using it for purposes unrelated to this Network); and
Develop, invoke, or utilize any code to disrupt, diminish the quality of, interfere with the performance of, or impair the functionality of this Network.
To provide notice of alleged copyright infringement on this Network, please see the DMCA Notification Guidelines.
You agree not to authorize or encourage any third party to use this Network to facilitate any of the foregoing prohibited conduct. You also agree that these Network Terms of Service inure to the benefit of our service providers (including our Network platform provider) and that they may take action (including the removal of your content and disabling of your account) in order to maintain compliance with these Network Terms of Service. Technology and hosting for aspects of this Network are provided by this Network's online service provider. However, the Network Creator of this Network controls the content, membership and policy of this Network, including those pages served by such service provider on behalf of this Network. Notwithstanding anything to the contrary, by participating on this Network you agree to indemnify and hold harmless such service provider on all matters related to your interaction with others using this Network and participation with this Network.